Why use video in your marketing strategy?
Many people think it's cost prohibitive.  It doesn't have to be.
It is important to think about the time and money it will save.  There are huge benefits to having one or more videos as collateral.  A good video adds consistency to your brand.
"Video offers financial advisors a great way to share their personality" -Laura Garfield
A video helps people know immediately what you and your firm are about.  Someone can watch a video for ten seconds and figure out if they want to get to know, like and trust your firm.  Numerous details that are critical to a great client-advisor engagement can be determined readily through body language, voice, narrative and tone.
A good video gives your prospects a taste of what it would be like to be a client.  They can get a feel for what it would be like having a meeting with you in your office and the demeanor of the potential relationship.
There will be folks who aren't a match for you.  That's okay; they're a match for another financial planner.  There are a lot more people who need good financial advice than good financial planners.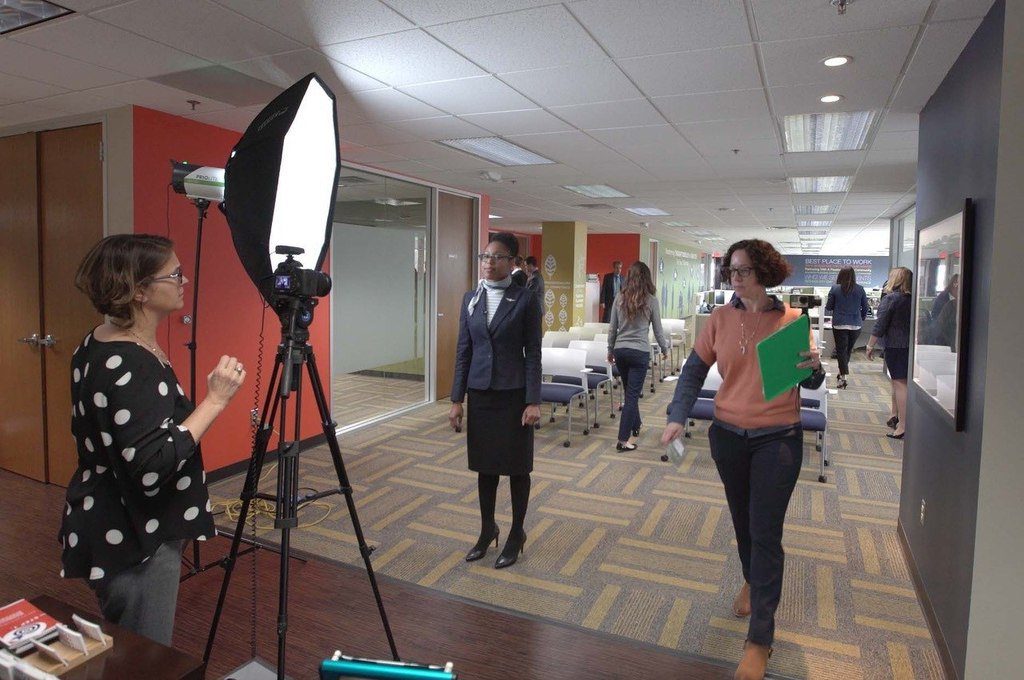 The ones that resonate with your firm, story and style will begin their journey to become clients and will start to incorporate your wisdom into their relationship with their personal finances.
If this seems like a stretch, I can personally attest to friends that I have connected with RIAs who feel that the firm's quarterly newsletter is an important reminder to them to take care of their personal finances.  Your work on social media still helps folks even if they can't afford to become a client.  This is you participating in the larger impact that the profession is creating that is helping the average individual have a better relationship with money and their personal finances.
This is part of what is so amazing about bringing digital marketing to financial advice.  It allows you to be authentic as a planner and to use your natural magnetism to attract clients who are the most likely to enjoy your way of doing business.  You never have to spend your or your staff's time determining that these folks aren't a fit and the ones who do call to setup that prospect meeting have already vetted you through your video marketing; it is the advisor's job to welcome the converting prospect into the fold.
Communicating Firm Culture
Video is a great way to indoctrinate new clients with your firm culture.  By having a consistent client on-boarding process your firm creates consistency and sets expectations with new clients and prospects about what it will be like to work with your firm.
It is a way to eloquently share some of the stories you share over and over.  Even though there is up-front effort to making a video it helps in both your marketing efforts and your client communications.
Advisors can leverage video to create an elegant high-tech high-touch experience for clients that is also an efficient use of the advisor's time.  It helps the viewer understand where you are coming from in a short time frame and can be sent to the client by an assistant and you still know that it is a crafted representation of your firm and brand.
Visual branding works a bit different with video, due to it's dynamic nature.  A video provides continuous value to the firm.  More than just the impression on your prospects, if you use the video in social media there are a plethora of statistics and insights that will help you drill down more specifically to your ideal client.
Show Notes
2:30 What should my videos be about?
3:30 Leveling up from the written word
4:45 Bringing your authentic POV to your audience
7:50 Onboarding new clients with an Airplane Video from the team at Center for Financial Planning
10:45 Laura attempts hard math (don't judge)
11:40 Pre-shoot jitters and fixes in post-production
14:45 Do I need to know how to produce a video? (it's no mystery)
16:30 Sharon talks about the video "gateway drug"
19:00 Getting real (this one's about you, Doug)
21:45 The MOST IMPORTANT step that so many people skip
26:40 What you could be doing with video on Facebook that you didn't even know about (Sharon talks pixels!)
30:45 Taking your bio to the big screen
32:15 When your video needs a refresh
35:00 Jake talks about "exposing yourself"
37:00 How to get started — even if it's DIY
39:30 A little something special for the listeners! #freebie